V
-ITAL
y
Albarella:
l'isola in «
gamba
»
Nordic Walking is a low-impact physical activity that consists of walking with special poles.
This discipline originated in Finland as training for skiers during the summer season, but is now practised worldwide as a form of exercise to improve health and well-being.

Learn more about the benefits of using poles in rehabilitation.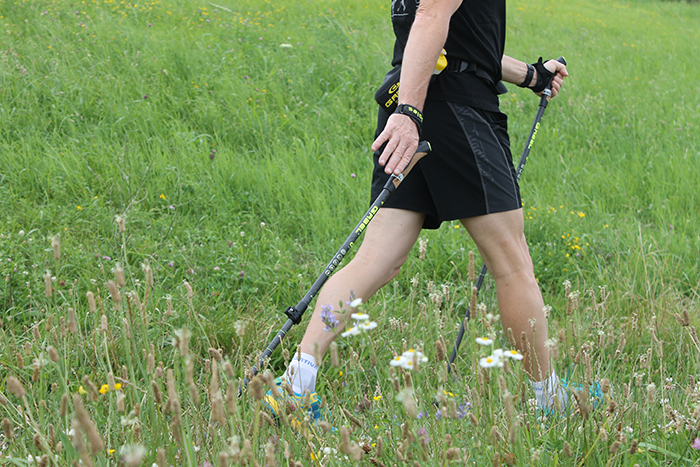 Gabel e-poles med: the digital project at the service of health
Gabel e-poles med is the certified digital tool as a Class 1 Medical Device which supports rehabilitative and re-educational programs and the monitoring of motor progress. This project arose from the collaboration with national universities and international research centers. e-poles med now supports healthcare  professionals in the A.F.A.(Adapted Physical Activity), rehabilitation and health promotion field, in the therapeutic and assistive process for exercise-sensitive pathologies and in the orthopedic, neurological, cardiological, metabolic, oncological fields.

It supports professionals:
in the rehabilitation field and for the non-pharmacological treatment of orthopedic, neurological, cardiological, metabolic exercise-dependent diseases;

in the A.F.A. The Adapted Physical Activity is aimed at adults and elderly with clinically controlled and stabilized chronic diseases or with physical disabilities, or for reconditioning at the end of a rehabilitation cycle.
Gabel e-poles med: the technology
Thanks to its electronic components and the algorithms of its system, e-poles med is able to acquire and manage a series of data related to the Assisted Rehabilitation Walking, with the distinction between right and left arm. The dedicated App, it records, calculates and provides scientific data that can help to understand the progress of results, recovery, or maintenance of health.
This data is made available not only on smartphones but also via the web portal, allowing operators to have an overview of the sessions carried out by the user on the PC. Cloud processing, therefore, allows you to view the data obtained even remotely, from multiple devices and in any place.