The v-WINter meeting will be held during the "week of health" of the World EXPO. Main task of the project is the creation of a consensus document among experts from all the continents dedicated to
FAKE NEWS FREE information in VENOUS & LYMPHATIC MEDICINE
In case you encountered potential misinformation in the venous - lymphatic field, we hope you will join our teamwork by filling the form below.
Please note the report can also be anonymous if you wish and in
WHATEVER LANGUAGE.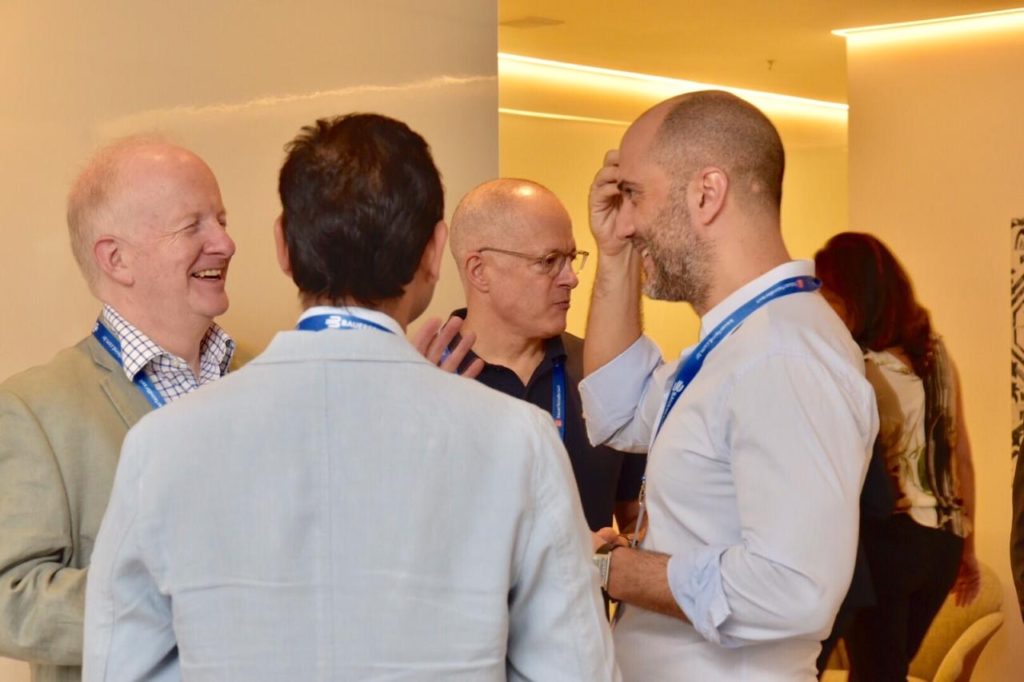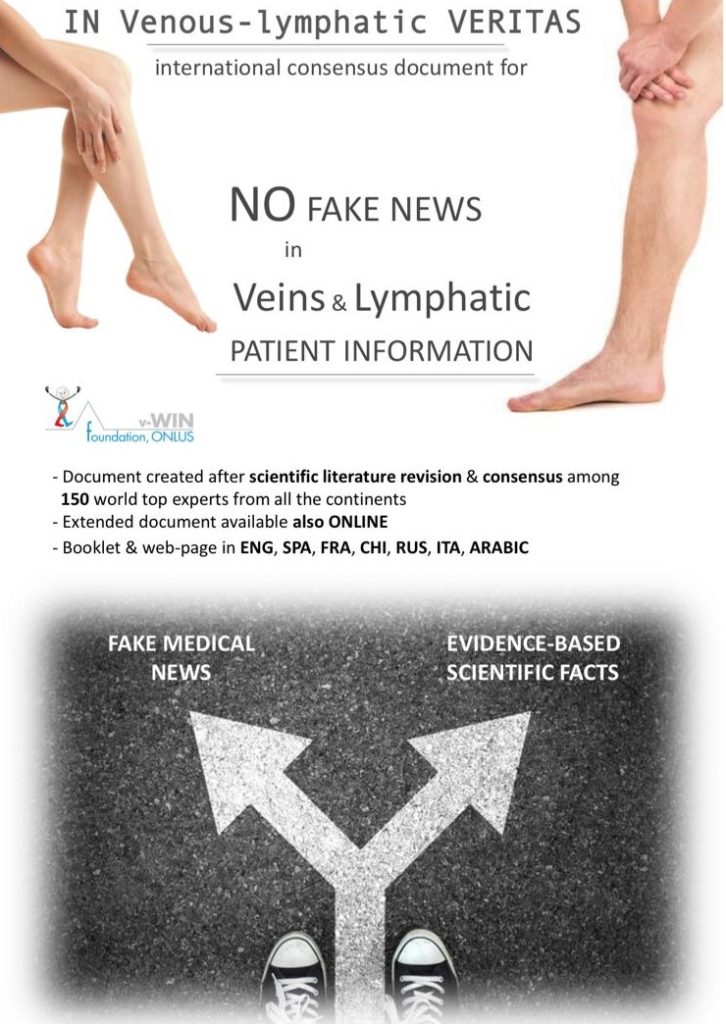 Following a brainstorming occurred with prof. Alun Davies, main vision of the v-WINter meeting is to produce a consensus document, in the form of a 12 pages booklet, in several languages, dedicated to FAKE NEWS FREE information for the venous and lymphatic PATIENTS.  Along the year preceding the congress, world renowned experts and under 40 will prepare the draft following a proper literature revision. An extended version including detailed information and proper literature reference will be available online for free. The document will be sent to all the meeting attendees two months before the event, so to give the time for assessing it, fostering a well-prepared discussion during the same congress. In the months following the event the experts and under 40 will finalize the booklet, produce it and spread around the world, mainly targeting medical waiting rooms and communication channels dedicated to proper patient information. Whoever will actively participate to the writing and/or discussion during the meeting will be recognized in the booklet.
The 12 pages will be dedicated to the following topics:
1. RATIONALE
2. VENOUS DIAGNOSTICS
3. VENOUS PROCEDURES
4. DEEP VENOUS
5. PELVIC VENOUS DISORDERS
6. VENOUS THROMBOSIS
7. VENOUS ULCER
8. VENOUS DRUGS
9. COMPRESSION
10. LYMPHEDEMA & LIPEDEMA
11. SCLEROTHERAPY / AESTHETICS
12. SPORT/ LIFE-STYLE/ 
NUTRITION
Document available in MULTIPLE LANGUAGES:
ENGLISH, SPANISH,
FRENCH, CHINESE,
RUSSIAN, ITALIAN,
ARABIC.