in order to get the access code, write to info@vwinfoundation.com
(requested international CME credits)
A Faculty composed by the maximum world experts in venous-lymphatic management providing the best educational experience for Phlebology and Lymphology Health-Professionals from all around the world, so delivering
Food for Veins: a way to increase venous and lymphatic practice quality around the globe.
LIVE WEBINARS STELLAR FACULTY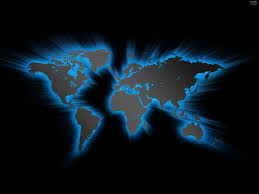 "Redefining vulnerability
in the era of COVID-19″
sentence & picture from
LANCET GLOB HEALTH 2020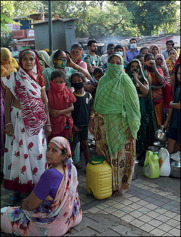 RECORDED VIDEO LESSONS INTERNATIONAL STELLAR FACULTY
Bottini Oscar (Buenos Aires University, ARGENTINA)
Caprini Joseph (University of Chicago, USA)
Chi Yung Wei (University of California Davis, USA)
Davies Alun (Imperial College London, UK)
Diaz Josè (Vanderbilt University, USA)
Gasparis Antonios (Stony Brook University, USA)
Gianesini Sergio (University of Ferrara-ITALY)
Gloviczki Peter (Mayo Clinic, USA)
Goldman Mitchel (University of California SD –USA)
Jindal Ravul (Punjab University, INDIA)
Kabnick Lowell (American Venous Forum, USA)
Labropoulos Nicos (Stony Brook University, USA)
Lazarashvili Zaza (Chapdize Hospital, GEORGIA)
Liew Ngoh Chin (Putra University, MALAYSIA)
Lee Byung Bong (George Washington University, USA)
Mansilha Armando (Porto University, PORTUGAL)
Miyake KasuoMiyake Clinics, BRAZIL
Mosti Giovanni (International Compression Club, ITALY)
Narayanan Sriram (Asian Venous Forum, SINGAPORE)
Neuhardt Diana (American Vein Lypmhatic Society, USA)
Raffetto Joseph (Harvard University, USA)
Raymond-Pauline Martimbeau (University of Montreal, CANADA)
Rockson Stanley (Stanford University, USA)
Urbanek Tomasz (Silesia University, POLAND)
COVID related lockdown has increased the social inequalities, affecting the families with limited income based on informal jobs not possible in remote (Lancet Journal)
Registration to the course is FREE, but a personal access code is required.
The code can be obtained by making a free donation equivalent to the proceeding of a venous intervention (minimum suggested donation: 300 euro) to a recognized not-for-profit dedicated to food projects, so providing "Veins for Food".
Industries supporting the project can give their codes to eventually interested attendees.
Industry and individual donors are recognized in the dedicated page (Veins for Food DONORS).
The not-for-profit initiative has been possible thanks to the outstanding voluntary support of ALL THE STELLAR "Food for Veins" FACULTY MEMBERS
and by UNRESTRICTED EDUCATIONAL GRANTS and INDIVIDUAL DONATION