Albarella is a private island, a few kilometers from Venice, a unique natural oasis. It can be reached by boat or by chopper. At the same time, a breath‐taking road cuts the lagoon, allowing an easy access to the island also by car. A bicycle is offered to all the guests, so to enjoy the natural environment at its best, while activating good calf venous pumps. Albarella offers two hotels and many different types of accommodations, making it a perfect location both for meeting attendees and for families.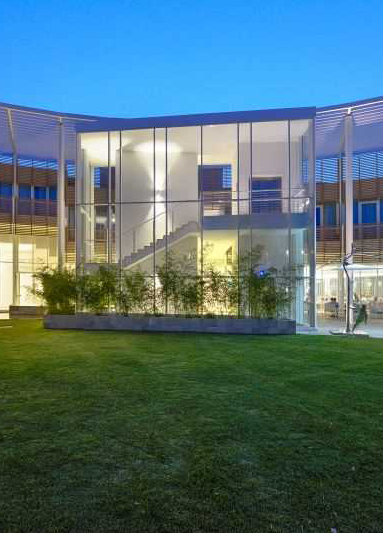 Hotel Capo Nord will serve as congress venue.
A second hotel is available in the proximity, together also with houses and villas for the guests in need of multiple people hospitality.
All the island can be explored easily by electric carts, bikes and internal shuttle service.
More info: https://www.albarella.it/en/where-to-stay/
Special prices are reserved to v-ITALY meeting attendees: feel free to reach out to the Organizing Secretary (info@vwinfoundation.com)
The meeting organization arranged special offers for transfers
from and to the Venice Airport and Railway Station.


Contact: info@vwinfoundation.com
Motorway from Milan or Brennero Recommended route: A4 motorway Milan ‐ Venice, exit at Verona sud ‐ take the S.S.434 "Transpolesana" to Rovigo ‐ Continue on to Adria ‐ Loreo ‐ Rosolina ‐ 11km. bank road to reach Albarella. Alternative route: Exit Padova Est ‐ S.S.309 (Romea) direction Ravenna ‐ Chioggia ‐ Rosolina ‐ 11km. bank road to reach Albarella.
Motorway from Florence ‐ Bologna recommended route: A13 motorway Bologna‐Padova ‐ exit Rovigo Sud ‐ follow indications for Adria ‐ Loreo ‐ Rosolina ‐ 11km. bank road to reach Albarella.
A14 motorway Ancona ‐ Bologna: exit Cesena Nord, follow the E45 road in the direction of Ravenna ‐ take the S.S.309 in the direction of Venice, after the exits for Comacchio then Porto Viro turn right for Albarella following the 11km. bank road to reach Albarella.
Marco Polo International Airport in Venice dist. approx. 1 hour by car
W.P.: 45 04.7 NORTH ‐ 012 21.9 EAST
For those arriving by boat, we recommend keeping to a depth of no less than 5 meters, until you see the dual‐ring water tower, at 240°, and then continuing on towards the GPS way point at the entrance to the reef, following the red buoys on the left.