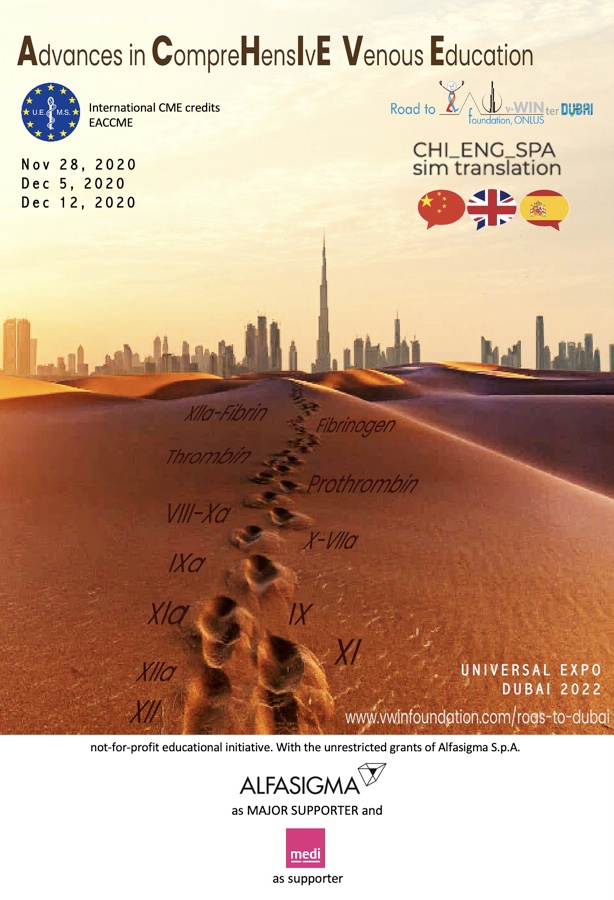 A

dvances in

C

ompre

H

ens

I

v

E

V

enous

E

ducation

vision
1. to dive into evidence-based data related to superficial and deep venous insufficiency and thrombosis.
2. to combine lab and clinical research for better patient management.
3. to brainstorm with world renowned Experts on best clinical practice and future investigations.