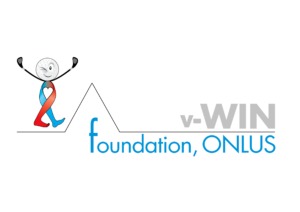 vWIN Pelvic Venous Reflux Questionnaire
Answer the following survey and win an
EXTRAORDINARY EDUCATIONAL RAFFLE PRIZE
(flight stipend+registration+accommodation to one of the vWIN foundation international event)

 Pelvic congestion syndrome is a disorder caused by venous reflux in the pelvic veins. This condition represents the second most frequent cause of female chronic pelvic pain after endometriosis. Still underdiagnosed and not always properly managed, pelvic congestion syndrome requires proper health professionals and public awareness.
Aim of this questionnaire is to provide education by means of evidence-based data on the topic.
All the ones who fill in the questionnaires are eligible for a raffle prize, in the form of a trip to the next v-WIN foundation international events in Latin America, USA, Europe, Asia, based on the winner choice.

 El síndrome de congestión pélvica es una patología causada por el reflujo venoso en las venas pélvicas. Esta condición representa la segunda causa más frecuente de dolor pélvico crónico femenino después de la endometriosis. Una enfermedad en muchas ocasiones mal diagnosticada y no siempre bien manejada, el síndrome de congestión pélvica requiere profesionales de la salud adecuados y capacitados, y con conciencia pública.
El objetivo de este cuestionario es brindar educación y una actualización por medio de datos basados en la evidencia.
Todos los que completen los cuestionarios participarán un sorteo para un premio, en forma de un viaje a los próximos eventos internacionales vWIN en América Latina, EE. UU., Europa y Asia, según la elección del ganador.

 La sindrome da congestione pelvica è una patologia causata da reflussi venosi nel distretto pelvico.
Questa condizione rappresenta la seconda più frequente causa di dolore pelvico cronico femminile, dopo l'endometriosi.
Ancor'oggi troppo spesso misconosciuta e inefficaciemente trattata, la sindrome da congestione pelvica richiede adeguata consapevolezza tanto fra i pazienti quanto fra i professionisti sanitari.
Scopo del presente questionario è portare educazione basata sull'evidenza scientifica.
Tutti coloro che completeranno il questionario parteciperanno all'estrazione di un viaggio educazionale in uno dei prossimi eventi scientifici e divulgativi della v-WIN foundation in America Latina, Stati Uniti, Europa, Asia, con destinazione scelta dal vincitore. Tutti i partecipanti al sondaggio sono eligibili per la vincita di un flight stipend con registrazione ed accommodation in occasione di uno dei meeting internazionali della vWIN foundation. Lo stesso meeting ospita una sessione dedicata alle sinergie fra mondo ortopedico e flebologico: in tale setting il vincitore dell'estrazione può presentare i suoi dati clinici.
| | |
| --- | --- |
| | You must fill out this field. |
| | You must specify a text. |
| | You must fill out this field. |
| | You must specify a text. |
| | You must specify an email address. |
| | You must specify a text. |
| | You must fill out this field. |