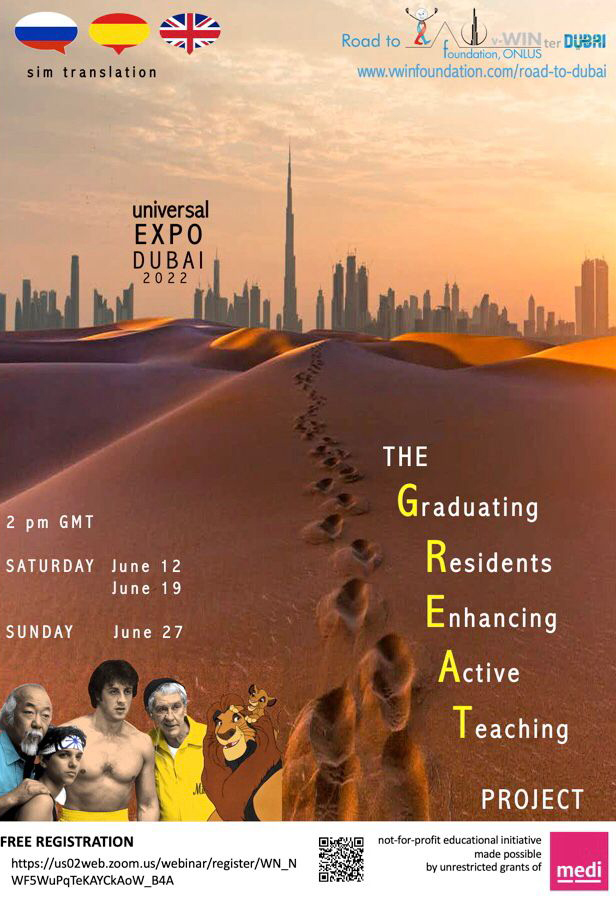 THE
G

ratuating

R

esidents

E

nhancing

A

ctive

T

eaching

PROJECT



VISION

to deliver evidence-based online venous-lymphatic education, 
actively engaging the audience, together wit a selected group of young practitioners, guided by international KOLs.
3 multi-lingual LIVE webinars + recorded educational videos in a dedicated platform.
Selection of audience evidence-based comments for live presentation.
Lectures given by young practitioners tutored by the KOLs.
Open debate among KOLs.