EARLY REGISTRATION
(deadline April 30th): 20 % OFF

For info and preliminary registration write to
info@vwinfoundation.com
Students & residents will enjoy FREE REGISTRATION
MEETING REGISTRATION
(September 6‐9): 500 Euros
Accommodation + Breakfast + Bicycle rental: 
single day 150 Euros
4 nights accommodation + Breakfast + Bicycle rental: 500 Euros
Nutritional course + Sommelier course + Dinner on the lagoon (September 6): 50 Euros
Dance on the beach dinner (September 8): 50 Euros
Fun‐run/Nordic walking in between the lagoon and the seaside (September 9)
FREE DONATION to the vWIN foundation
Boat trip around the lagoon (registration to the trip is mandatory)
FREE DONATION to the vWIN foundation
The thrombillers party (September 9)
FREE DONATION to the vWIN foundation
Game Over to Leg Failure Golf outing (September 9)
(prize: flight stipend & green fee for the
Next vWIN international Golf outing in Latin America or in USA): 75 Euros
(Meeting registration, all hands-on courses, 4 nights accommodation with breakfast and lunch)
Albarella is a private island, 40 minutes fromVenice, a true jem of the Mediterranean.
It is the perfect location for an unforgettable true Italian experience. The island offers a luxurious hotel with even
private Jacuzzi on the room terrace, in front of the sea. An equally stunning alternative is the Golf Hotel:
modern rooms that are literally inside the top quality course. An interesting alternatives represented by the villas
along the lagoon or inside the most charming part of the island: perfect location for families and for the ones who
wanna enjoy some days living like the island inhabitants. All the locations are so close to each other that
the official transportation systems are bikes, golf carts and a local shuttle.
Cars are allowed just to join the accommodation: the island is eco … and amazing.
Contacts
info@vwinfoundation.com
MEETING VENUE
The Capo Nord Hotel is surrounded by the lush greenery of the Maquis scrubland in the northern part of the island. Situated next to a beach with extremely fine sand, it offers stunning rooms looking the seaside, even with private Jacuzzi on the terrace. It will be the meeting venue.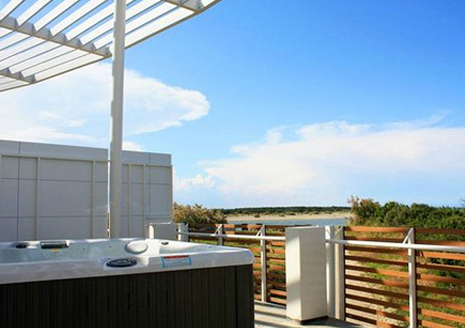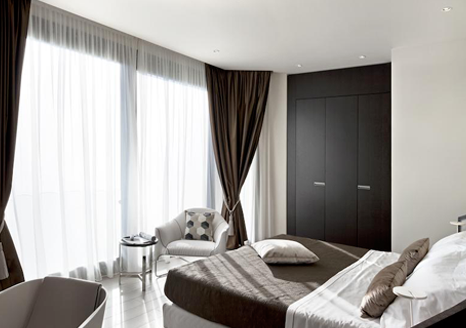 Grand finale VENUE
The Albarella Golf Hotel is an oasis of well‐being situated on a 18‐hole golf course. It is surrounded by nature in front of the seaside. A breathtaking terrace is the perfect location for dinning in front of the course. It will be the venue of the final social and sport events on September 9th. The Golf Hotel is 5 minutes by bike from the meeting venue.
Several types of villas are available for the ones who want to enjoy the lifestyle of the island inhabitants. Up to 6 people can be accommodated. Everything is close and reachable by bike in the Island. The most far away villa is not more than 10 minutes by bike from the meeting venue